If you're looking for professionally-approved flat irons, you have come to the right place! We have compiled a list of flat irons professionals use for styling hair.
Flat irons are great for achieving frizz-free, sleek straight, and glossy hair. You can buy a professional flat iron from various beauty stores.
If you're wondering what flat irons do professionals use, here's a quick answer for you!
It all depends on hair type! Generally speaking, the most used flat irons by professional hairstylists are made of ceramic, tourmaline, or titanium. These professional flat irons are good for most hair types – fine or coarse hair. 
Let's take a closer look at these professionally-approved flat irons for more details!
Which flat iron is best for professional use?
BabyBliss Pro Nano Titanium 1 1/4 Inch Iron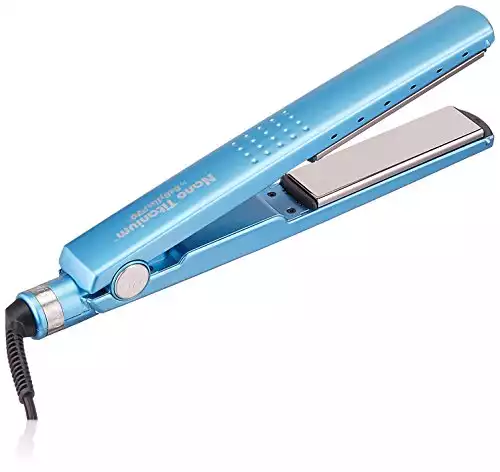 The BabyBliss Pro Nano Titanium flat iron uses an ionic generator and titanium for heating hair resulting in minimal damage. It comes with multiple heat settings while blasting negative ions that seal the hair shaft and retain the hair's moisture.
Solia Tourmaline Ceramic Flat Iron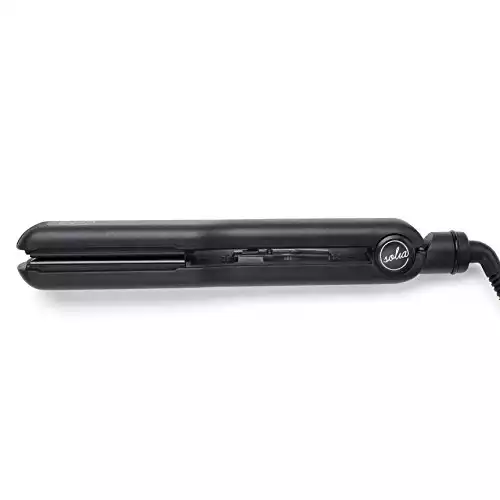 The Solia Tourmaline Ceramic Flat Iron features a Dynamic Alignment System designed for reducing frizz and heat damage. It heats your hair evenly and quickly resulting in a smoother and shinier finish. This salon-grade hair straightener glides easily through your hair without pulling or snagging!
Sedu Revolution Tourmaline Ionic Styling Iron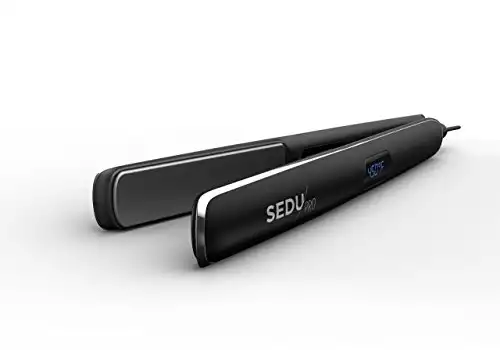 For quick styling without damage, the Sedu Revolution Tourmaline Ionic Styling Iron is a must-try. It features anti-slip edges which run through your hair smoothly without worrying about damage. Professionals recommend this type of flat iron to balance out dry and damaged hair without frizz.
Is it better to use titanium or ceramic flat iron?
It depends on your hair type, hair health, and hair texture.
Ceramic flat irons are an affordable option and are suitable for dry, damaged, and fine hair. Ceramic plates heat up fairly quickly and provide even heat distribution resulting in straighter and shiny hair.
On the other hand, titanium flat irons heat up quickly which makes them ideal for straightening thick or coarse hair. It glides on your hair smoothly and professional hairstylists believe it gives better results than ceramic irons. Still, titanium flat irons can result in damaged hair if not used properly.
In other words, it's all about your hair type or hair texture and knowing how to select the best hair straightener!
Conclusion
Professionals only use the best hair straighteners for your hair. You can rest assured your hair is well-taken care of if you decided to invest in professional flat iron.
When choosing a flat iron to straighten hair, consider your hair type before anything else. Of course, make sure to prep your hair properly before straightening. Don't forget the heat protectants!
Even though flat irons are great for styling, you should be aware of the damage that they can bring to your hair, especially when used regularly.
If you're looking for the best titanium flat iron on the market, check out our top-rated recommendations.
Leah Williams
Leah Williams is the founder of Lucky Curl and has been in the hair care and styling industry for the last 15 years. Since then, she has developed incredible expertise and a deep understanding of how to treat and style the most difficult hair types and is passionate about sharing her knowledge with the readers of Lucky Curl.