Hair dryers are a must-have for us all. It is the secret to beautifully styled blow outs or sleek straight hair!
Blow drying, if done right, can be a fantastic way to tame frizz and flyaways. 
The thing is, heating tools could be bad for your hair as they can result in frizzy hair, and worst-case scenario, heat damage!
If you're thinking… can a hair dryer reduce frizz?
Here's what Lucky Curl has to say…
There are several factors at play to reduce frizzy hair, from preparing your hair for a blow dry to choosing the right tools and products up to blow drying. In other words, the hair dryer alone cannot reduce frizz!
Here's the catch… there are hair dryers designed for reducing frizz. In this article we reveal some of the top rated anti-frizz blow dryers and reveal what you should look for when buying one.
Do Hair Dryers Make Hair Less Frizzy?
Hair dryers can help make your hair less frizzy! 
A high-quality hair dryer is vital to achieving non-frizzy hair. It's wise to stay away from cheap hair dryers because they're killing your hair slowly.
An ionic dryer is a good investment because it shoots negative ions which leaves your hair hydrated and less likely to tangle. The advanced ionic technology is also designed to prevent frizzy hair and speed up your hair's drying process. (And reduces heat damage too!)
You can also opt to use a non-ionic ceramic hair dryer with multiple heat settings, especially when you have finer hair. They're also great for most hair types as you can easily adjust the heat and speed settings.
That said, high-quality hair dryers can help you achieve frizz-free hair!
Top-Rated Hair Dryers for Frizzy Hair
Amika Mighty Mini Dryer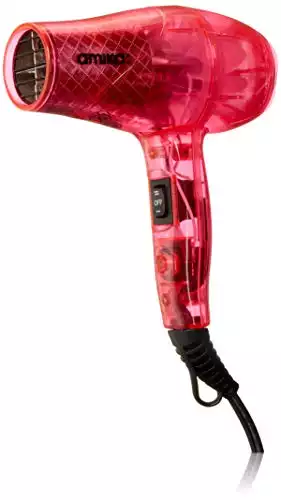 The Amika Mighty Mini Dryer is a 1000-watt ionic dryer that is easy to carry around. It uses tourmaline-infused ceramic components shooting negative ions and infrared heat to give you a silky-smooth hair finish.
BaByliss Pro Nano Titanium Dryer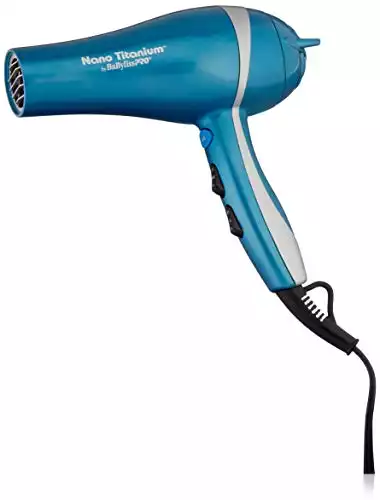 In 15 minutes you can go from wet hair to shiny and frizz-free hair using the BaByliss Pro Nano Titanium Hair Dryer. It features 6 heat and speed settings with the concentrated nozzle. Aside from the beautiful hair finish, it also cuts down drying time in half.
Jinri Professional Hair Dryer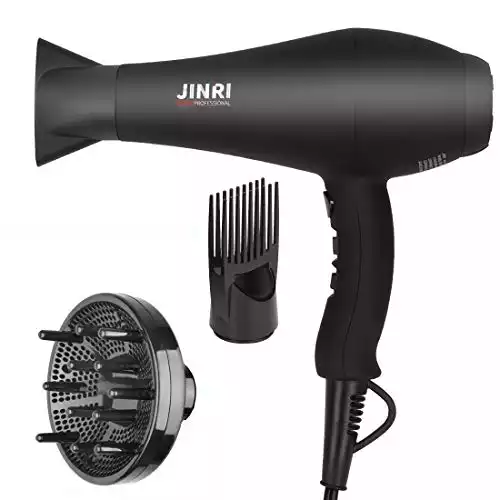 Jinri Professional Hair Dryer features a ceramic component that emits infrared heat which speeds up drying time and prevents heat damage. It also uses negative ion technology which combats frizzy hair. The dryer also features high and low settings along with the concentrated nozzle.
Dyson Supersonic Hair Dryer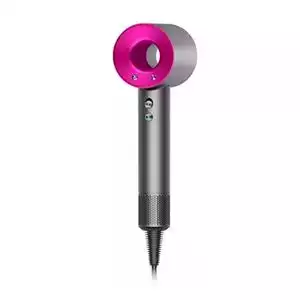 If you want to customize your blow dry, the Dyson Supersonic Hair Dryer is a must-have! It comes with multiple setting options and attachments which is perfect for many hair types. It features three-speed settings and four heat settings, plus three magnetic attachments perfect for frizz-free curls and silky straight long hair.
Bead Head Curls in Check Hair Dryer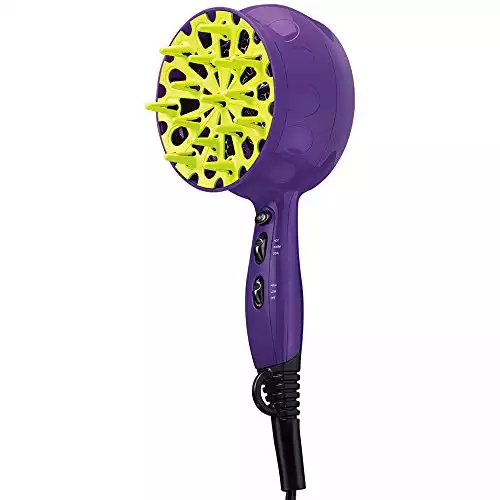 This Bead Head Curls in Check Hair Dryer is suitable if you want to enhance the volume of your natural curls without worrying about frizz. It comes with a diffuser attachment instead of the concentrated nozzle and uses tourmaline and ionic technology which decreases drying time.
What to Look for in a Hair Dryer
One simple thing that's going to make a huge difference to your hair, in general, is choosing the right hair dryer.
Here's what you should look for in a hair dryer:
Power
Attachments
Ceramic and Tourmaline
Cool shot button
Heat and Power Controls
Look for a hair dryer with higher wattage. Hair dryers with high wattage are usually expensive but they're worth it as it going to cut drying time to half which means minimal heat damage and a frizz-free finish.
The nozzle attachment smoothen your hair and allows better concentration of airflow so it blows to the area that you want to smooth. On the other hand, the diffuser attachment is also good for most hair textures because it disperses air to avoid frizz and keep the curls in place.
You also need a hair dryer with multiple heat and speed settings to control the temperature easily and to avoid frizz after blow drying.
Also, pick something that comes with ceramic technology as it helps control the heat from the blow dryer. Tourmaline, on the other hand, is good for preventing frizz while retaining your hair's natural moisture.
Of course, the cool shot button! You need to use the cold shot to smooth the hair for more volume after it is dry and set to style.
Takeaway
The right hair dryer, along with best practices for blow drying hair can reduce frizz.
It is important to use the best hair dryer to avoid frizz and heat damage. There are various choices for blow dryers that can guarantee a frizz-free finish. Keep looking!
When choosing hair dryers, be sure to take into consideration the important features that can help you achieve beautiful and healthy hair.
Learn more about the best hair dryer for frizzy hair here.
Leah Williams
Leah Williams is the founder of Lucky Curl and has been in the hair care and styling industry for the last 15 years. Since then, she has developed incredible expertise and a deep understanding of how to treat and style the most difficult hair types and is passionate about sharing her knowledge with the readers of Lucky Curl.