If you're asking what's the difference between protein and keratin hair treatment, this article is made for you!
Protein and keratin are both popular in the hair care world. Both can be used in conjunction for achieving shiny and healthy hair.
But really, if you're wondering which is better, protein or keratin treatment, the short answer is that it depends on your hair's condition!
I'd say go for protein treatment if you want to repair damaged hair and keratin or moisture treatment for smooth and straight hair.
Let's dig deeper!
What is a keratin treatment?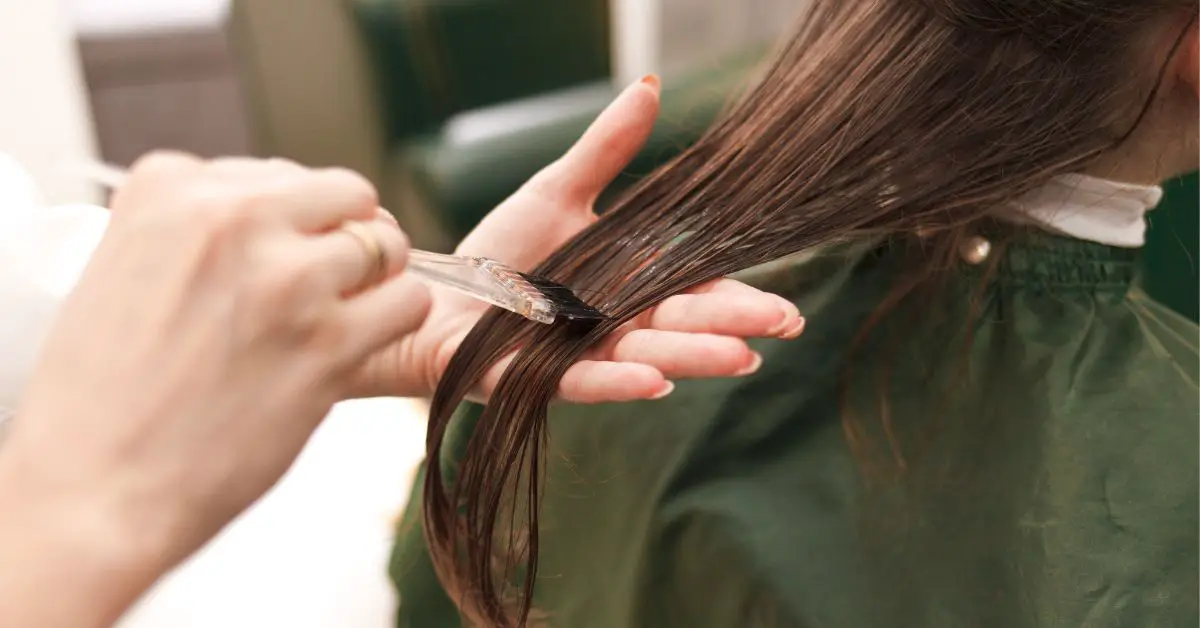 Keratin is a natural protein that is present in hair, skin, and nails and tends to decrease due to certain factors.
A keratin treatment is a type of protein treatment in which a chemical product is applied to the hair to straighten it. It straightens your hair by gently shaping and heating the hair fiber for perfectly straight locks that'll last up to 12 weeks. Keratin treatment involves a delicate process wherein you must work on your hair for hours at a high temperature depending on its length.
The main objective is to straighten hair while adding softness, shine, and texture to your tresses.
In that sense, it is important to consult a hairstylist for the best results and to get the treatment procedure professionally done. 
With that said, it's common to find hair products like shampoos, conditioners and masks that contain keratin.
What is a protein treatment?
A protein treatment, on the other hand, is infused with protein-rich ingredients which can repair damage and strengthen your hair, along with many other benefits.
Generally speaking, it improves the overall condition of your hair by making it look and feel stronger and shinier. 
The treatment works by coating the hair with a layer of protein, filling in damaged areas and turn, strengthening the hair follicle. 
A protein treatment can be done in a salon. However, there are many high-quality at-home protein treatments that can be used monthly to restore and repair hair quality.
Protein vs Keratin: Which is better?
As you can see, both protein and keratin treatments have their own set of benefits. That said, it is vital to determine the right treatment for your hair for a long-lasting effect.
Overall, protein treatment is an excellent option if you're looking for stronger hair while keratin treatment may be better if you want to achieve smoother and more manageable hair. 
In addition, you may need a protein treatment for dry and damaged hair to restore the natural protein in your tresses. And for frizzy hair, a keratin treatment is the better choice as it smooths out the hair shaft and reduces frizz.
Again, talk to a professional to determine the best hair treatments for you.  
The Verdict
There is a huge similarity between keratin and protein treatments.
The main distinction between the two is that protein treatments add protein to the hair shaft to strengthen and repair damaged hair.
On the other hand, keratin treatment contains keratin and other ingredients which can help make your hair smooth and straighter. Just be careful of harsh ingredients as they can cause hair damage!
Also, another key difference is that protein treatment is meant to be used on wet hair and keratin treatment on dry hair.
That said, whether you need protein or keratin treatment, you must learn to pinpoint which one is better for your hair! 
There are various hair treatments for you to try to boost hair health. Check out our recommendations for the best protein treatment for hair!
Leah Williams
Leah Williams is the founder of Lucky Curl and has been in the hair care and styling industry for the last 15 years. Since then, she has developed incredible expertise and a deep understanding of how to treat and style the most difficult hair types and is passionate about sharing her knowledge with the readers of Lucky Curl.